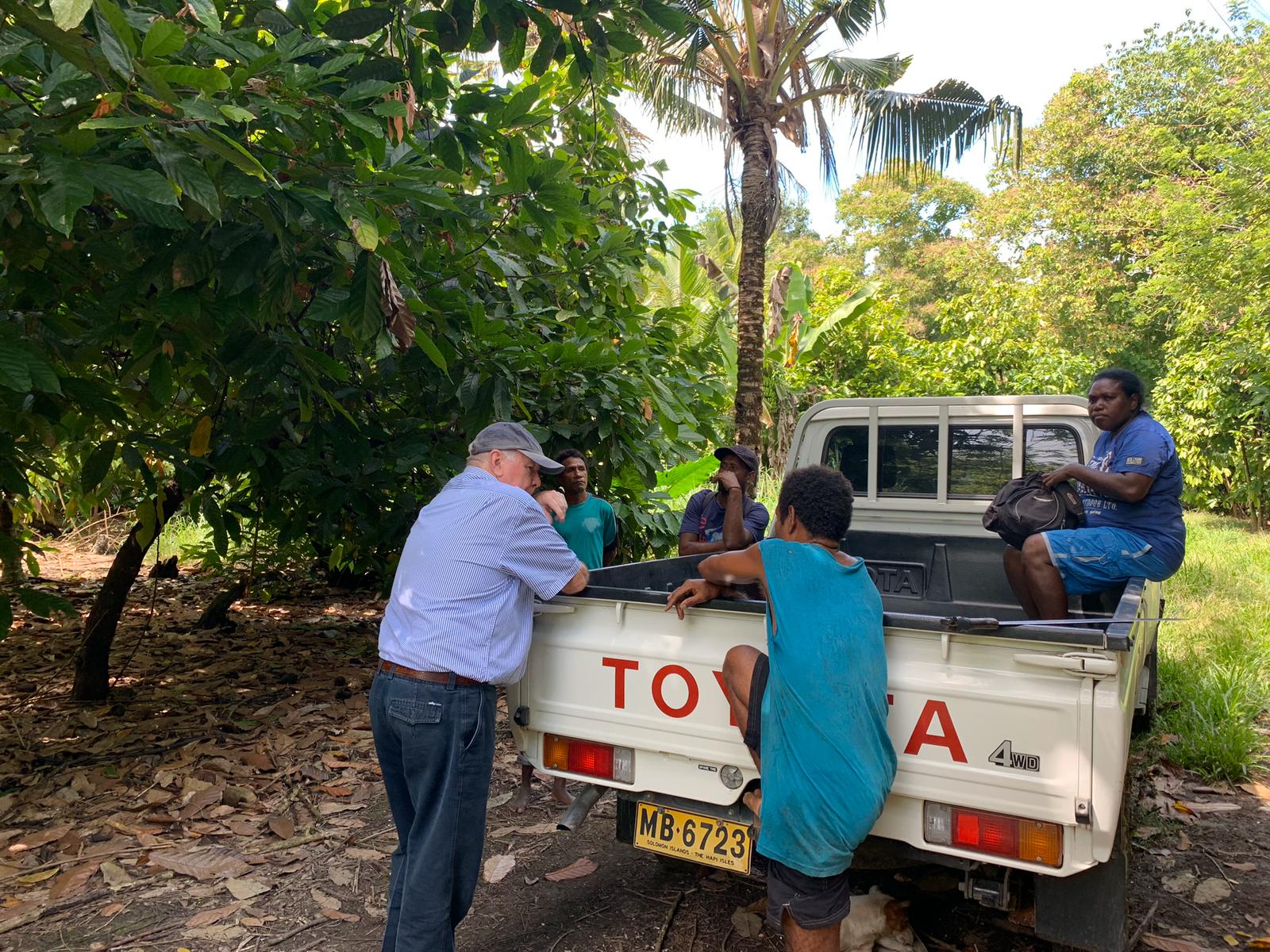 Clive on one of his regular monthly trips to the Solomon Islands talking to village growers in Guadalcanal.
We have been walking hand in hand with our Solomon island cacao farmers & their communities since 2006
Solomons Gold founder, Clive Carroll, visited the Solomon Islands in 2004 for a holiday when his love for dark chocolate became more than a passion. Clive came across a group of run-down cocoa plantations, and with agriculture firmly in his DNA from his father's avocado farms, it ignited a passion to bring these cocoa plantations back to life.
We work with over 150 cacao grower groups and farmers and we also employ a team of staff in Honiara.
Clive soon established a cocoa buying, processing and export business called C-Corp, and at the same time provided numerous farmers with technical advice and financial support to enable them to improve, not only the quality of their cocoa but their quality of life.
Today C-Corp proudly works with over 150 cocoa village grower groups and farmers as well as our own local Honiara team, and they remain at the very heart of our passion for chocolate.
Just one of the cacao growing families we work with– Mark Rex and his sons and nephews from Guadalcanal.
For over a decade, our we have been operating as a social enterprise with the goal to assist local Solomon Island cacao landowners and growers to produce one of the world's purest forms of single-origin cacao whilst also improving their communities standard of living.
We also work in some of the most remote locations in the Solomon Islands to source what we believe is the best wild harvested cacao in the Pacific region.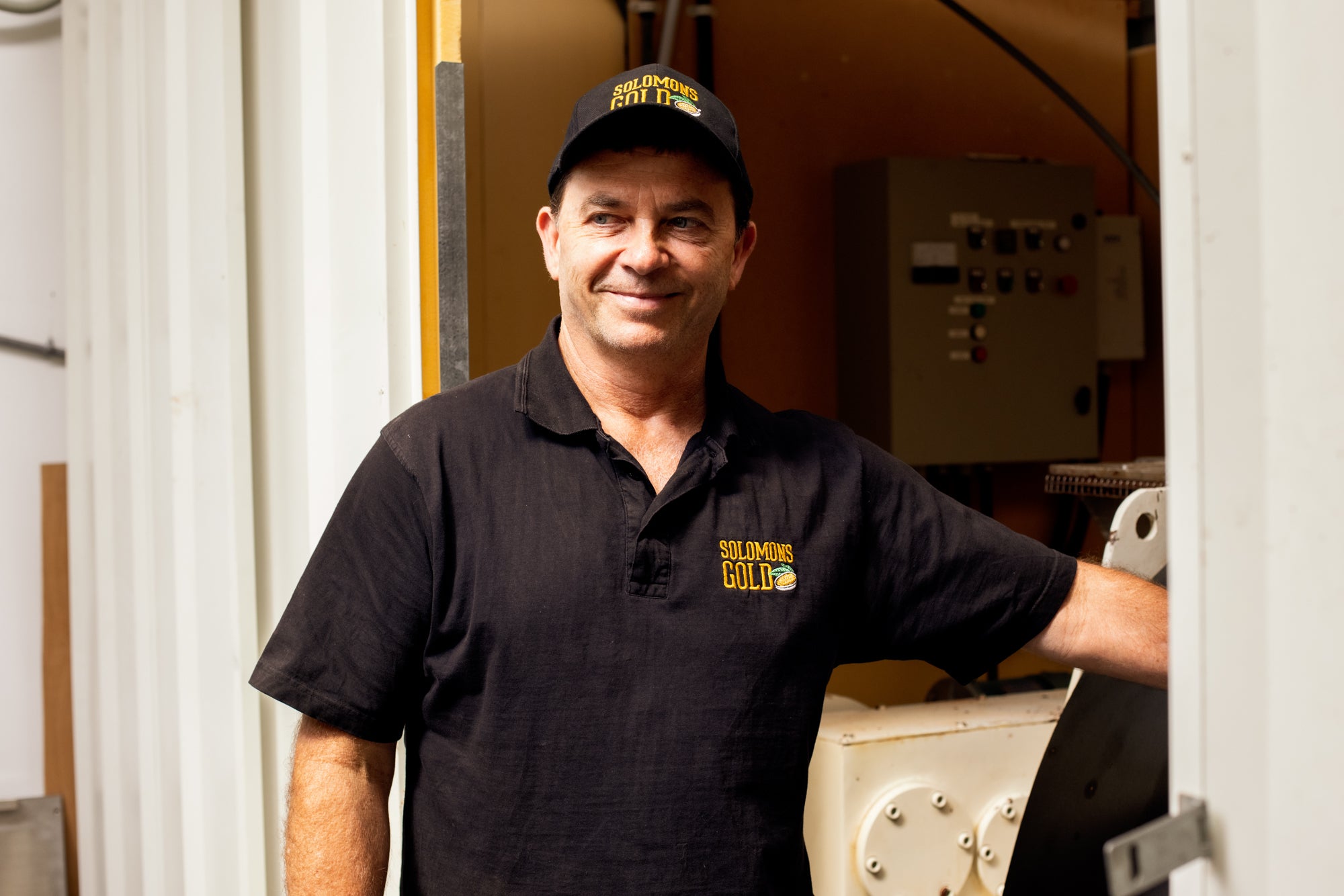 Glenn Yeatman in the factory that he built from scratch.
Our chocolate factory in Mount Maunganui, New Zealand, is run by Glenn Yeatman, who designed most of the factory equipment himself and has literally built the factory in New Zealand from scratch.
Glenn was a fourth-generation coffee farmer from Zimbabwe who during the brutal regime of Robert Mugabe, fled Africa for his life with his young family leaving everything behind, and they arrived in New Zealand with only a suitcase in hand.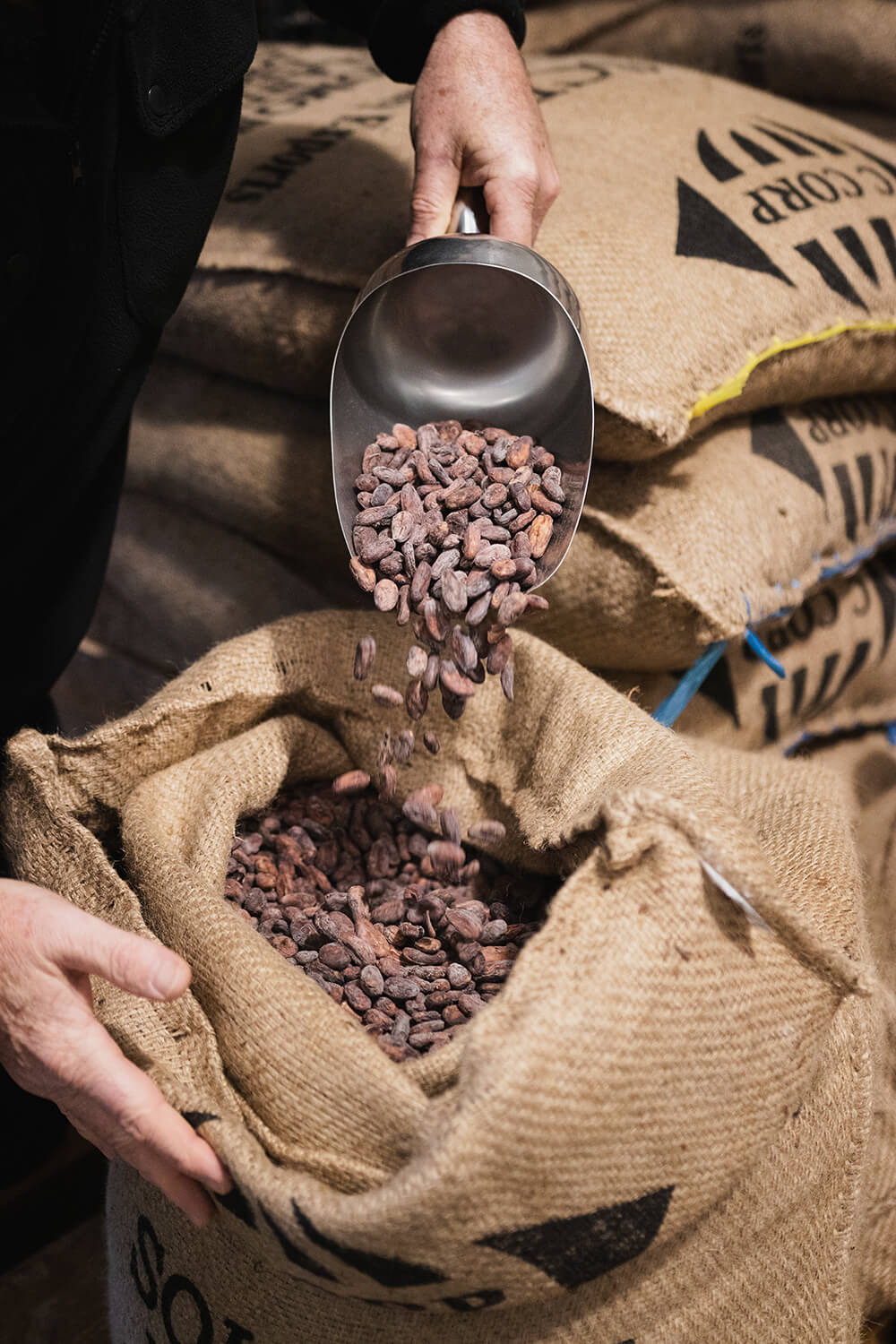 Our premium and hand graded single-origin cacao.
Glenn's coffee growing background led him to a meeting with Clive, who brought him on board to work for C-Corp in the Solomon Islands' capital of Honiara. Glenn and his family spent two years living in the Solomon Islands and Glenn worked closely with many cocoa growers and plantations.
It wasn't long before Glenn and Clive both realised these beans were something special. At this moment the Yeatman family relocated back to New Zealand to build a chocolate factory that would be called Solomons Gold.
This beautiful beach in Guadalcanal is a 10 minute walk from one of our cacao growers plantation.
Our cacao beans are grown organically in one of the purest ecosystems on earth, utilising growing and harvesting methods the Solomon Island people have used for generations.
Through the support of C-Corp we are able to provide our growers with infrastructure and finance support to enable our them to sustainably grow fine quality single origin cacao.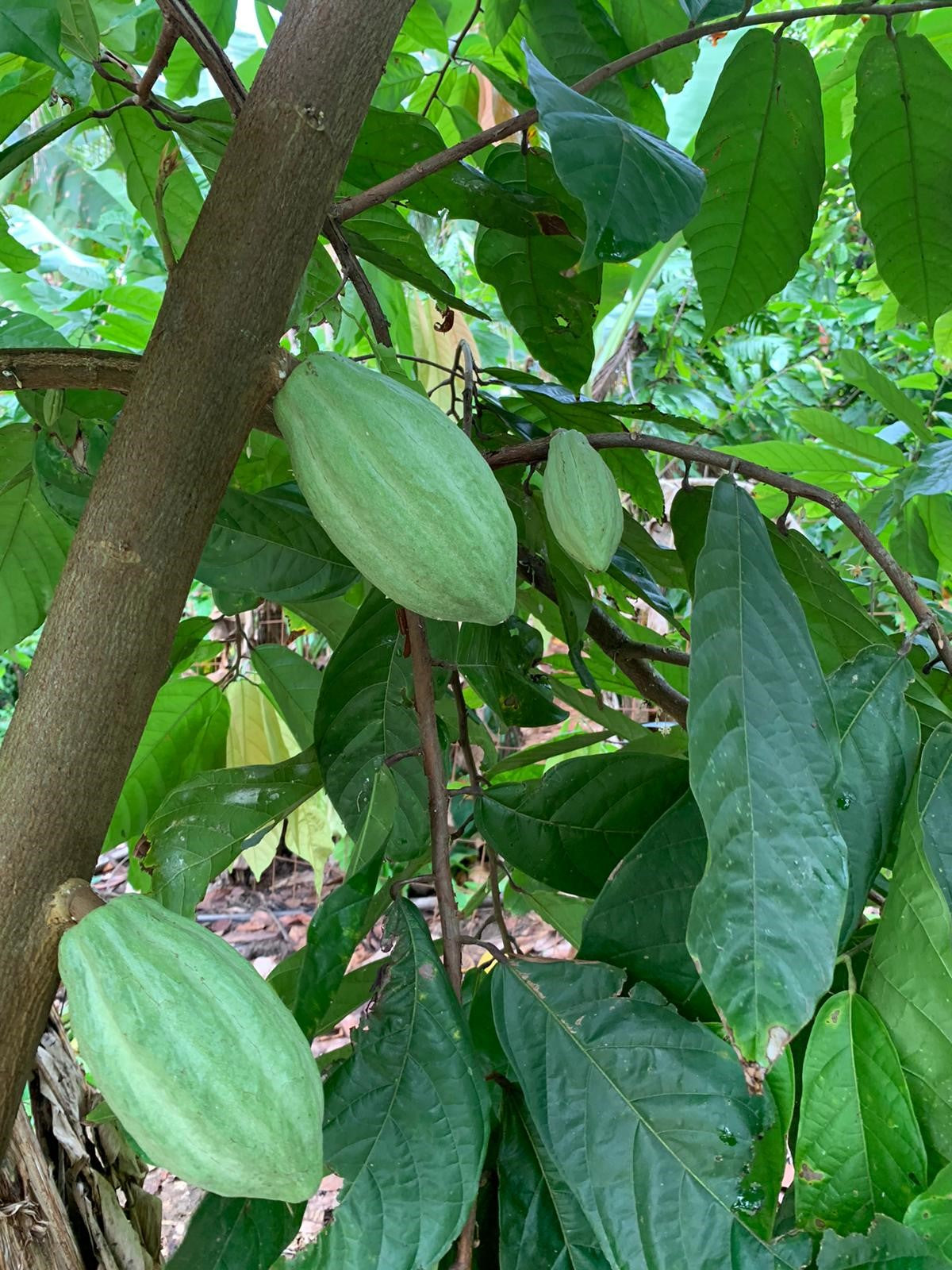 Our organic cocoa pods come from naturally grown and non gmo cacao trees.
For us, it is what we don't put into our chocolate that makes us special. We proudly use only organic ingredients and our chocolate factory and products are free of allergens. Our chocolate does not contain dairy, gluten, nuts, soy or refined sugar.
Our single origin chocolate is handcrafted in Mount Maunganui, New Zealand.
Embracing our own traditional roasting and artisan techniques, all of our chocolates are handcrafted in-house in New Zealand. Our mission is to preserve the unique taste profile, whose origin belongs to one place and its people... the Solomon Islands.