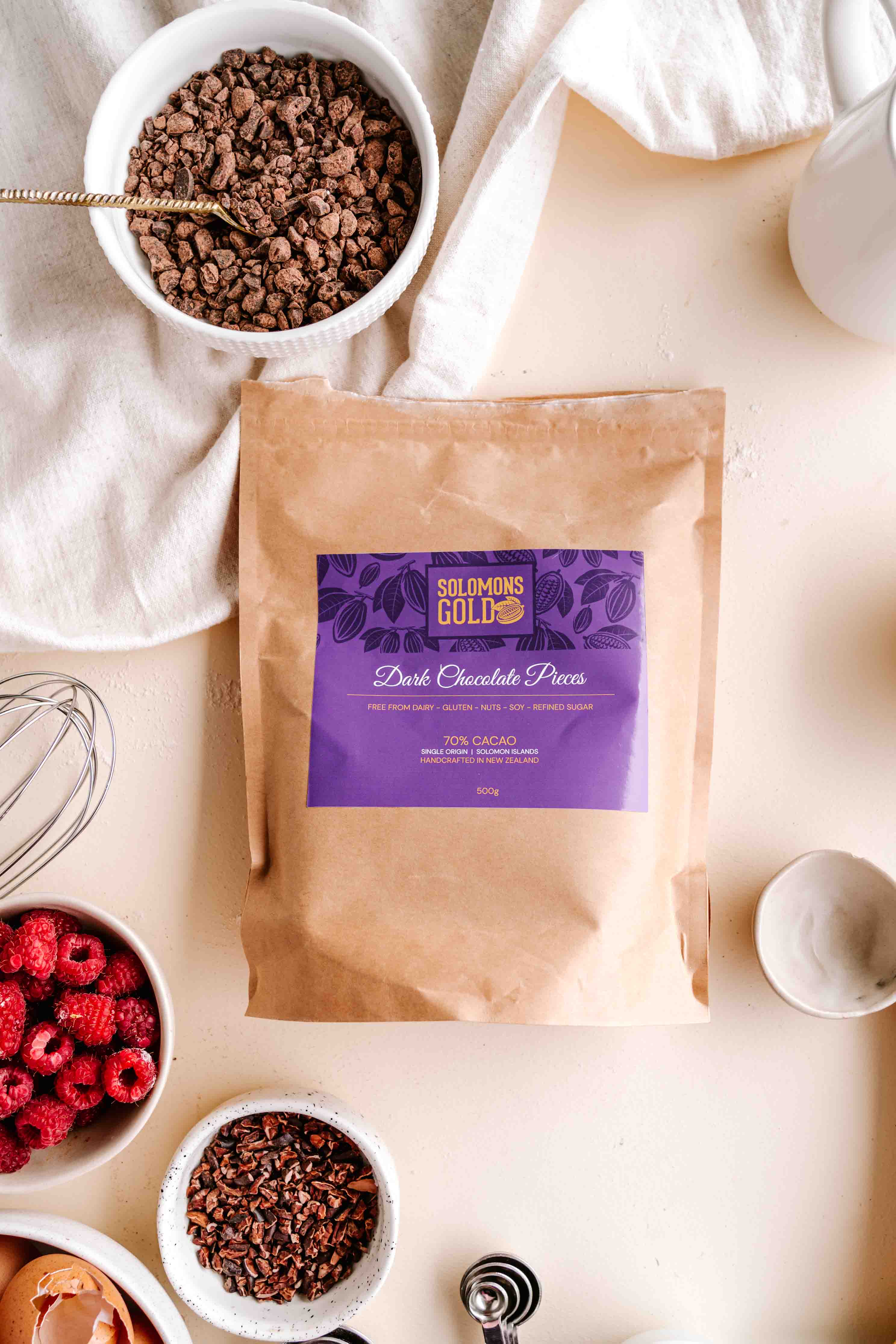 70% Cacao, organic & certified vegan chocolate pieces 500g - with coconut sap sugar
Crushed organic chocolate pieces with organic coconut sap sugar. These pieces range 1mm-10mm in size with a shelf life of 12 months.
Free from dairy, gluten, nuts & soy
70% Cacao
All-natural and made without additives, fillers, sweeteners and stabilisers
Brimming with superfood antioxidants
Vegan, naturally organic and Kosher certified
Our chocolate pieces are fantastic to use in all types of traditional baking and raw vegan recipes. To assist with melting our chocolate pieces we recommend using a little bit of coconut oil, cooking oil of your choice, butter or cream.
Ingredients 
Our cacao, organic coconut sap sugar.
Nutrients
| | | |
| --- | --- | --- |
| | Per serve |  Per 100g |
| Energy | 380kJ | 2100kJ |
| Protein  | 1.6g | 8.6g |
| Fat  - Total | 4.4g | 24g |
|         - Saturated | 2.9g | 15.6g |
| Carbohydrates | 11.2g | 61g |
|         - Sugars | 5.5g | 30g |
| Sodium  | 1.6g | 9mg |
| Gluten | 0g | 0g |
Good for
Vegan

Paleo

Kosher certified

Free from dairy, gluten, nuts, soy
Suggested Uses